r/cryptocurrencymemes - I can't believe it's not Bitcoin
Parabolic Beastlorion (@Beastlyorion)
Mining Bitcoin with pencil and paper
Bitcoins are mined using a cryptographic algorithm called SHA-256. This algorithm is simple enough to be done with pencil and paper, as I show in this video….
Bitcoin Charts (no TA) (@ChartsBtc)
Bitcoin price on this date (Sept. 26th) #Bitcoin $BTC #BitcoinCharts
Meme'ing the Blockchain: - E.23 - The B's Man, the B's…..Bit…
We are all early adopters here, if you are even close to reading this today. I say this OFTEN to remind people.… by barrydutton
Elon Musk (@elonmusk)
Zach Smolinski (@ZachSmolinski) Blockchain is the first data structure to successfully become a lifestyle.
Pinguino 🎃 (@pinguino) - 24 hour #bitcoin comic - Page one
Blockchain and Morty! - YouTube
"Blockchain and Morty" - THE SHILLING (Full Episode)
I really hope you all enjoy this. This is my first full episode, and it's an exploration of "Crypto Tribalism" and some of the toxic attitudes I've come acro…
Yet Another ICO
Crypto Wonderland (acoustic) - Steemit Open Mic
Thrilled to get an honorable mention in Steemit Open Mic Week 115! Here's my entry, Crypto Wonderland! It's part of my weekly song challenge, this week's son…
Naomi Brockwell (@naomibrockwell)
Walking in a crypto wonderland :) Watch the first single from Brekkie and Brockers' Christmas Album! https://t.co/SqZHmeJ3Ii Watch the whole album on loop through our @BitBacker_io page: https://t.co/Y8dI6EADGp https://t.co/T263M0zqfb @CryptoBrekkie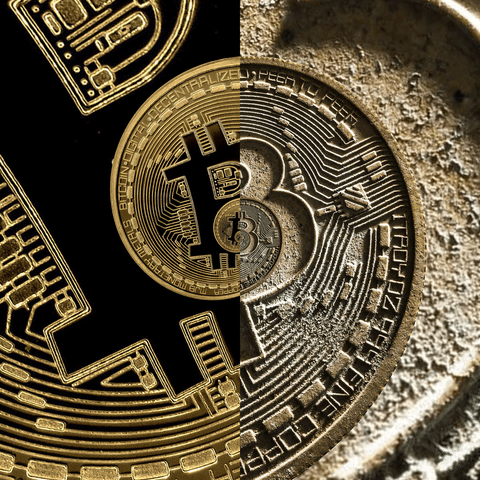 Keep accumulating during the bear markets & upgrading your level of sea life. Remember you have to start as a 'Plankton' before you become a 'Blue Whale'

Keep believing #Bitcoin will be the new financial paradigm. Your patience will be rewarded beyond your wildest ima…
retro
@mBTCPizpie @Crypto_Bitlord yo dwang, I heard you like paid groups, so I took your paid group leader and paid him to start another paid group so that you can pay your group while also paying your group leader
Mihailo Bjelic (@MihailoBjelic)
I am:

single
in a relationship
married
trying to decode yet another zero knowledge whitepaper
₿rekkie von ₿itcoin ⚡️ (@CryptoBrekkie)
My shirt is more decentralized than
₿rekkie von ₿itcoin ⚡️ (@CryptoBrekkie) Seems appropriate..
Ep 5 "The Bear Market's F$cking Over!"
Muchas gracias a @franamati por su introducción a #bitcoin durante el #Bitcoinday_UY
Samson Mow (@Excellion) - I worked hard for this.
Liquidated short on XBTUSD: Buy 10,000,000 @ 9102
r/Cyberpunk - Voodoo Boys by Josan Gonzales
TalkShopCrypto (@TalkShopCrypto)
Video speaks for itself lol Title: "Bitcoin doesnt care about your TA" Author is decentralife_ Found on Reddit #crypto #bitcoin #bitcoinmeme #cryptomeme #cryptomemes #funnymemes #funny #cryptomarket #TA #cryptodaily #dailynews #cryptonews #cryptocurrencies #eth #x…
🚀🤺Julien Bouteloup - giver of Libra 😏 (@bneiluj) - End of an Era.
Bitcoin Blockchain Visualised in 3D - news.ycombinator.com
This looks like something from Tron, trippy. The height of the block is the amount of BTC, there are some huge (thousands of BTC) transactions happening. On a semi related note, I built a 3D visualization (globe) to see where these blocks are geographically mined. coinminingstats.com/globe
Bitcoin Hall of Shame